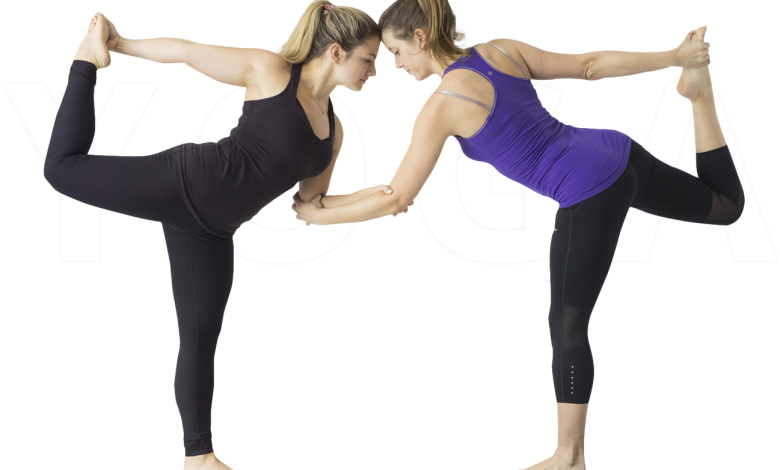 Ever heard of Kundalini? In simple words, it is a fancy term popular in yoga circles. Kundalini helps introduce yogis to the spiritual philosophy of yoga. But, with time there have come into being many different styles of yoga. Some of these include the concept of mental peace and meditation while others focus on your physical well-being.
So, you might wonder – What is Kundalini Yoga? Keep reading to know the answer.
Kundalini Yoga – A Brief Introduction
Firstly, the entire concept of Kundalini yoga revolves around the term Kundalini. It is the symbol of unmanifested physical and mental energy in you.
The term yoga includes many practices that help you unlock this energy and achieve oneness with the supreme being. You should enroll in the Yoga Alliance certification to learn everything about this powerful yoga style from experienced yoga teachers.
In simple words – yoga is the practice of activating the dormant Kundalini energy present in each of us. It also prepares your body to withstand the tremendous energy that comes with Kundalini awakening.
This style of yoga includes numerous asanas, mantras, breathing exercises, mudras, bandhas, and meditation. Let us now understand how this yoga style works.
How Does Kundalini Yoga Work?
The main aim of Kundalini yoga is to activate the energy lying at the base of your spine. Given below is how this yoga style works its magic.
Sat Kriya of Kundalini Clears Energy Blocks
A poor body posture and irregular lifestyle cause the Kundalini energy to get stuck in different parts of your body.  The Sat Kriya is a delicate yet powerful chanting exercise. You do this at the beginning of the yoga class. You do this to clear these energy blockages and let them flow.
Bandhas & Yoga Stimulate Kundalini
Every poses in Kundalini yoga works to strengthen your spine. These create pressure around your pelvic area. On the other hand, the yoga Bandhas is the trigger for this pressure.
Keeping a straight spine lets the Kundalini exert pressure from the base. With yoga Bandhas, you include the sacred Prana energy into the Kundalini energy. The Prana energy helps stimulate the Kundalini energy. Join the Yoga Alliance certification to know about the yoga asanas and Bandhas to unlock this dormant energy.
Breathing Exercise & Meditation Directs Kundalini
After you activate the Kundalini, deep breathing helps direct it to higher energy centers. Kundalini breathing exercises to help you develop awareness concerning the particular energy center.
Doing this not just unlocks the dormant Kundalini energy. It also provides you with many health benefits.
Benefits of Kundalini Yoga
Kundalini yoga is a journey from the base to the top. It helps unleash your hidden mental and physical potential.
But, once this energy becomes free there is a world of benefits awaiting you.
Calms the Fluctuating Mind
There are yogic practices like Pranayama and meditation in Kundalini yoga. Pranayama helps revitalize the sacred prana energy and refreshes the brain. Meditation helps balance your thoughts to a certain point. In this way,  yoga helps calm down your ever-pacing mind with ease.
Strengthens the Nervous System
The nervous system controls your entire body. yoga is an excellent yogic technique to improve the coordination of various systems in your body. It keeps you calm amidst a chaotic situation. In the long run, this strengthens your analytical mind and controls impulsive decisions. The Yoga Alliance certificate can help you learn and practice yoga without hassle.
Improves Concentration & Focus
Do you know that Kundalini yoga also stimulates the flow of energy? This impacts the dormant energy centers, mainly Anahata and Sahasrara. Both these chakras control your ability to focus and concentrate on a task. Thus, Kundalini's energy helps improve your level of concentration and focus to analyze a situation without reacting first.
Helps Remove Worldly Mindset
A worldly mindset is possessive in the sense that you obsess over money, fame, and name. But, yoga helps raise your awareness in such a way that you lose interest in these things. You become free of the bondage of the material world and focus on growing as an individual.
Kundalini yoga is one powerful yoga style. Thus, you should always learn it from a yoga teacher who possesses experience and knowledge of this yoga style.
Conclusion
Want to unlock your true mental and physical potential? Enroll in a Yoga Alliance certification to learn and practice yoga under the guidance of expert Kundalini yoga teachers.